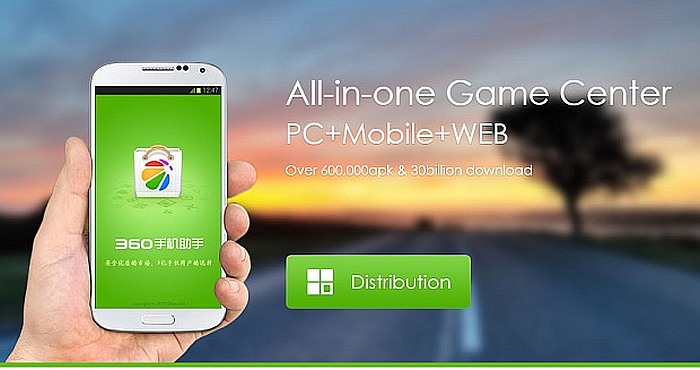 As the most effective mobile phone management tool, 360 Mobile Assistant for Android can offer users numerous numbers of software, games, pictures, videos, stories and music. Furthermore, you can easily manage, install and download mobile resources, carry out application management of oceans resources, do a convenient single-click installation and other functions.
When you are looking for a mobile security utility that offers a one-stop solution for the maintenance, management and security of your mobile devices, 360 Mobile Assistant is the perfect choice for you. It makes it possible for developers to get to the largest number of Android users because it is an open distribution app store.
With a click, users can simply manage their Smartphone and it is the first choice for app users. Being a premier launch partner, 360 Mobile Assistant offers a customer-oriented distribution plan to customers, gives localization support to Android developers and offer a diversity of marketing tools for the promotion of the apps.
An Exceptional Business Tool
Covering 26 percent of the Android market, this is an exceptional business tool with huge increase in users since it was launched into the business terrain in 2012. As a matter of fact, all the common payment methods can be used by 360 customers by incorporating the 360 SDK.
Moreover, the revenue share will dole out to your account on time and competently. It is also a safe channel download, install and manage apps on your mobile phone by connecting it to a USB cable.
Features
Professional Security Advisor – Checks your system for potential security risks and ways to eliminate them. This feature also provides you with system scanning
Private Vault – An exceptional way of storing your private media such as videos, photos and audio recordings. Right from the interface, just swipe up on the top half of the screen so that you can access the hidden pattern lock screen. You can access your multimedia cache, only after inputting the proper sequence.
Photo Collage – This is a dominant and unique photo editor and collage maker for those who adore taking photos and want to edit their pictures in a simple way. With this feature, you can snap a photo, include a number of breathtaking filters, make use of text editor or connect your photos in a wonderful collage.
Lock Screen or Live Tile – Allows you to check the level of your battery or its overall health
Fast-access Assistant – Used to pin the piles to home screen like the Flight Mode, Network, Wi-Fi, Bluetooth, Location and Flashlight to the home screen
Location Services – Confirms if your Location Services is running and explains how Location Services may affect your privacy.
Cache Cleaner – This is the feature that is responsible for cleaning the system cache and releasing hidden It shows storage usage and offers you advice on whether a cache-clean is required or not. A wide switch is there for you to click, if you decide to perform it. The first thing it will do is to scan, after which it will clean and finally get you a report about the number of cache that has been cleaned and how much space is released.