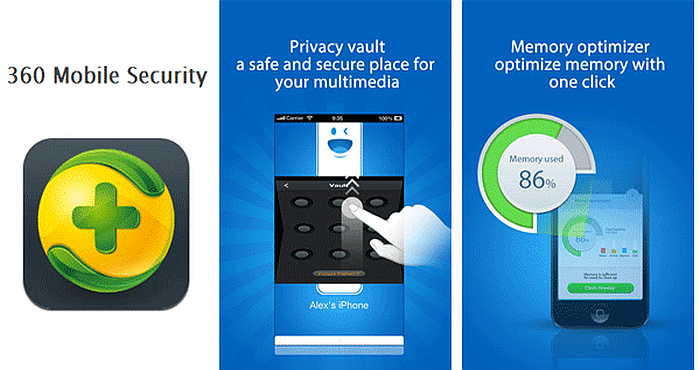 360 Mobile Security is a vertically-scrolling on-boarding series that sets the general aesthetic out and presents the antivirus: Colorful icons and a fuzzy background image. The 360 Mobile Security app guarantees System Optimization and Prevailing Security. This tool endeavors to get root access to your device, despite the fact that the on-boarding series was neither ready for this, nor explain the need for the root access.
The Virus Scan Experience
For a wonderful and remarkable scanning experience, this tool features a System Cleanup which is simply a task killer and a floating overlay. However, it is not a good idea to use a task killer on contemporary Android devices. Hence, this feature is not recommended for use.
The floating overlay on the other hand is a small floating notification that shows your recent used memory percentage. Clicking this button opens an overlay with toggles for brightness, GPS, Wi-Fi and the other accustomed suspects:
Should an Antivirus Be So Pretty?
An antivirus is more or less imperceptible at its best. 360 Mobile Security carries out its assignment of keeping you safe from impairment without wearing your CPU or wearing out your battery gently. Although this is perfect, it also poses a marketing challenge. The user never notices you app if it is very quiet, and how will you get people to talk about your app if it is so quiet?
360 Mobile Security fixes this issue with a showy, ultramodern UI. Whether it is for you or not is just a matter of personal taste. You should give it a try if you like the aesthetic and the feature set.